Our Mission Statement: The Social Action Committee at Beth Israel is part of K'lal Yisrael, the entire Jewish community. When we pursue tzedek (justice)and perform mitzvot (commandments) to translate the  words of Torah into the works of our hands, we act as partners with God in tikkun olam (repairing the world).
Our committee is comprised of 4 Impact Teams which are responsible for developing our agenda and outreach efforts. To learn more about them, please visit: https://cbisd.org/getinvolved/socialaction/impact-teams/
Social Action Projects Include:
Hunger Project
2nd through 5th Sunday of Every Month, 8:30-11:30 a.m.
The Hunger Project feeds between 400 and 750 adults and children in the San Diego Community, on Sunday mornings at St. Vincent de Paul Village. Your help is needed to set up, serve and clean up. Beth Israel provides food, funding and volunteers for this program. Cash donations are also needed. To volunteer, visit: https://cbisd.org/getinvolved/hungerproject/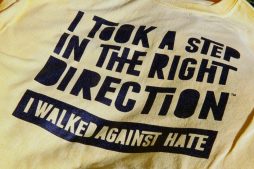 ADL Walk Against Hate
April 15, 2018, Liberty Station
Join the Beth Israel Team at ADL San Diego's 1st Annual Walk Against Hate and help make San Diego No Place for Hate®! To join our team, visit: https://www.classy.org/team/152165
Raising Ryland
April 25, 2018, 7:00pm @ Beth Israel
Join Women of Beth Israel and Social Action for an inspiring evening as one family shares their journey in parenting a transgender child. Hillary Whittington, author of RAISING RYLAND, will be joined her husband Jeff, as they tell their emotional and moving account of their experience, demonstrating both the resistance and support they encountered as they tried to erase the stigma surrounding the transgender world. After they discovered their daughter Ryland was deaf at age one and needed cochlear implants, the Whittington's spent nearly four years successfully teaching Ryland to speak. But once Ryland gained the power of speech, it was time for them to listen as Ryland insisted, "I am a boy!" And listen they did. From the earliest stages of deciphering Ryland through clothing choices to examining the difficult conversations that have marked every stage of Ryland's transition. Click HERE to RSVP.
Statewide Ballot Measures: Nonpartisan Voter Information Session
May 15, 2018, 7:00pm @ Beth Israel
Open to the Community, No Charge, RSVP required. The Sage Hillel taught "Al tifros min hatzibur, Do not separate yourself from the community" (Pirke Avot 2:5). As Jews and American citizens we have an obligation to participate in the elections to ensure that our country's policies at the local, state and national levels reflect our commitment to social justice. Every vote counts and plays a defining role in setting policy agendas. It is our civic duty to register promptly, educate ourselves about the critical issues and VOTE!
Face The Facts: Human Trafficking in San Diego – Stories, Statistics and Solutions
May 22, 2018, 6:30pm @ Beth Israel
FEATURING: Summer Stephan, San Diego District Attorney, Bianca Morales-Egan, Project Concern International, A Survivor of Sex Trafficking. Open to the Community, No Charge, RSVP required.
Adopt-a-U.S. Soldier Packing
May 2018 and November 2018 (at the home of Paul & Eva Dickstein)
Help Send a Care Package! Donate to create a care package (cost $32) to send to active duty soldiers serving our country and/or come to help us pack the boxes. To donate contact Paul Dickstein at pwdbicycle@aol.com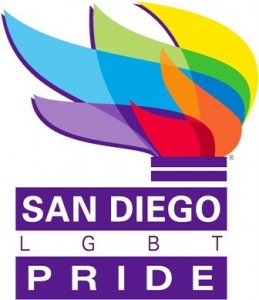 San Diego Pride Parade
July 14, 2018, 11am
Beth Israel proudly marches as a delegation in the Pride Parade. San Diego LGBT Pride's mission: Fostering pride, equality, and respect for all lesbian, gay, bisexual, and transgender communities locally, nationally, and globally.
---
Stuff the Bus – Beth Israel's School Supply Drive
August 2018
During the last school year more than 23,000 children were identified as homeless in San Diego County. Students experiencing homelessness and in foster homes face many hardships – having the right school supplies shouldn't be one of them. Students equipped with the school supplies they need are able to participate fully in the classroom from the first bell. Every student should have that opportunity. You can play a significant role in a child's life when school reopens in the fall. Please join with others by supporting the annual Stuff the Bus school supply drive conducted by Beth Israel in partnership with the SDCOE Homeless Education Services Program and the San Diego County Credit Union.
---
Hand Up Food Pantry
High Holy Days 2018
Collection of non-perishables, pet food, and toiletries to benefit Hand Up Food Party at JFS.
---
Interfaith Shelter
November 2018
Good Samaritan Episcopal Church will once again be a host church, with support from the Newman Center / UCSD Catholic Community & Congregation Beth Israel, for the Interfaith Shelter 2018-2019 …and YOU can help!
Here's what's needed to make our guests' stay a successful one: – Overnight on-site hosts- On-site day coverage on Thanksgiving Day- Evening meal providers- Brown bag lunch supplies providers- Grocery shoppers- Set-up  & Clean-up crews- Financial support / contributions
---
Thanksgiving Food Drive for Mama's Kitchen
November 2018
Donate food for Mama's Kitchen, an organization that prepares and delivers food to men, women and children affected by AIDS and other critical illnesses. Mama's Kitchen food wish list includes: canned tuna, peanut butter, jelly, canned salmon, bottle of cooking oil, spaghetti sauce, canned soups, canned chili, boxed cereal. Food may be left in the collection bins near our guard station and Gateway parking lot, or brought to the Thanksgiving Eve Interfaith Service at First United Methodist Church. For more information contact: Program Director Ilene Tatro at itatro@cbisd.org or
call 858 535-1111, ext. 2516.
Mitzvah Mall
December 2018, 9:00-11:30 a.m.
Mitzvah Mall Shopping at the Mitzvah Mall provides a unique opportunity for our Students to purchase thoughtful Hanukkah and holiday gifts for friends, relatives, and teachers through small contributions.
---
MLK Day of Service
January 21, 2019
Balboa Park
Hundreds of people of different faiths and cultural backgrounds join together for a wonderful morning of community service, fun and camaraderie. Families are encouraged to participate together in this hands-on community service day for all ages.
Donations Needed!
Please donate used eyeglasses or sunglasses, batteries, and cell phones for recycling. Baskets are located at Reception Desk in the Administration Building.
For more information contact: Program Director Ilene Tatro at itatro@cbisd.org or
call 858 535-1111, ext. 2516.
---
Upcoming Events