Our Mission Statement: The Social Action Committee at Beth Israel is part of K'lal Yisrael, the entire Jewish community. When we pursue tzedek (justice) and perform mitzvot (commandments) to translate the words of Torah into the works of our hands, we act as partners with God in tikkun olam (repairing the world).
Reoccurring Social Action Projects Include:
---
Hunger Project
2nd through 5th Sunday of Every Month, 8:30-11:30 a.m.
The Hunger Project feeds between 400 and 750 adults and children in the San Diego Community, on Sunday mornings at St. Vincent de Paul Village. Your help is needed to set up, serve and clean up. Beth Israel provides food, funding and volunteers for this program. Cash donations are also needed. To volunteer, visit: https://cbisd.org/getinvolved/hungerproject/
---
Adopt-a-U.S. Soldier Packing
May 2022 and November 2022
Help Send a Care Package! Donate to create a care package (cost $32) to send to active duty soldiers serving our country and/or come to help us pack the boxes. For more info, contact Ilene Tatro, Program Director.
---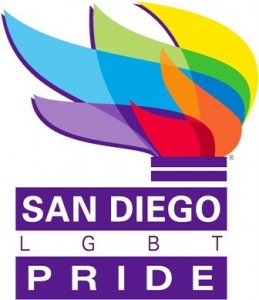 San Diego Pride Parade
Beth Israel proudly marches as a delegation in the Pride Parade each year. San Diego LGBT Pride's mission: Fostering pride, equality, and respect for all lesbian, gay, bisexual, and transgender communities locally, nationally, and globally. 
---
Stuff the Bus – Beth Israel's School Supply Drive 
During the last school year more than 23,000 children were identified as homeless in San Diego County. Students experiencing homelessness and in foster homes face many hardships – having the right school supplies shouldn't be one of them. Students equipped with the school supplies they need are able to participate fully in the classroom from the first bell. Every student should have that opportunity. 
---
Interfaith Shelter
Good Samaritan Episcopal Church will once again be a host church, with support from the Newman Center / UCSD Catholic Community & Congregation Beth Israel, for the Interfaith Shelter…and YOU can help! Here's what's needed to make our guests' stay a successful one: – Overnight on-site hosts- On-site day coverage on Thanksgiving Day- Evening meal providers- Brown bag lunch supplies providers- Grocery shoppers- Set-up  & Clean-up crews- Financial support / contributions
---
Volunteer at Rachel's Women's Center
Rachel's Night Shelter​ provides overnight, emergency, short/midterm, safe, and sober shelter for homeless women. Beth Israel is one of many organizations that brings and serves dinner to 32 women at Rachel's House. Beth Israel members and their family/friends have been involved with this project for over 20 years. TO VOLUNTEER: https://www.signupgenius.com/go/30e0c44aca92da20-sign
---
MLK Day of Service 
Hundreds of people of different faiths and cultural backgrounds join together for a wonderful morning of community service, fun and camaraderie. Families are encouraged to participate together in this hands-on community service day for all ages.
---
Upcoming Events